Photo Aymeric Fouquez ©
L'agence d'architecture franco-autrichienne inFABric a été créée en 2016 par Fabien Barthelemy et Anita Barthelemy-Peboeck. Elle est installée dans le 19e arrondissement parisien. Ses fondateurs ont auparavant bénéficié d'une expérience notable en au sein d'agences internationales réputées comme Jean Nouvel ou Chaix et Morel.inFABric travaille en France et dans les pays germaniques, sur un large domaine d'activité : culture, projets résidentiels haute de gamme, hôtels de luxe, bâtiments tertiaires, aménagements intérieurs, mobilier…
Notre agence est née du désir de créer une architecture innovante dans laquelle la relation à l'art est au cœur du concept architectural. Grâce à nos d'origines ; la France et l'Autriche, et à notre expérience transeuropéenne et transdisciplinaire, nous bénéficions d'une approche architecturale apportant les réponses les plus appropriées au programme et à la localisation spécifique de chaque projet.Notre architecture est contemporaine ; notre approche se définit par la recherche d'une réponse précise et appropriée à chaque situation. L'objectif pour chaque projet est une réponse globale et cohérente depuis l'intégration urbaine, jusqu'à la sobriété des espaces, la pureté formelle, la mise en valeur de la lumière naturelle…
Nos projets vont au-delà de la mode et des tendances. Ils sont le fruit d'une réflexion avec les clients en fonction de leurs besoins, de leur utilisation et de leur contexte urbain.
Le savoir-faire germanique nous apporte, entre autres, le sens du rationalisme et du détail, le souci de précision du dessin. Il nous est primordial de maintenir une haute exigence dès la conception d'un projet afin de la retrouver lors de sa réalisation.
En outre, la construction durable fait depuis longtemps partie intégrante de la culture de l'agence. Nous nous engageons en faveur de l'environnement et avons une solide expérience dans la gestion de projets de haute qualité environnementale.
Anita Barthelemy-Peboeck est architecte Dipl. Ing. (TU Vienne) mais aussi designer (ENSCI Paris). Elle a travaillé plusieurs années pour les Ateliers Jean Nouvel sur de nombreux projets internationaux. Elle notamment a développé la Tour Sofitel à Vienne, du concours à la reception.
Fabien Barthelemy est architecte DPLG (EAML Marseille). Il a travaillé plusieurs années pour l'agence Chaix et Morel associés sur des projets en pays germaniques et français.
Il a également fait d'autres collaborations notables avec : Crochon-Brüllmann architectes (F), Christian Pichler Architekt (A), Kruisheer-Elffers Architecten (NL)..[/FR]

Aus dem gemeinsamen Wunsch, innovative Architektur zu schaffen, in deren architektonischem Konzept Kunst den Schwerpunkt setzt, gründeten Fabien Barthelemy und Anita Barthelemy Peboeck 2016 ihr Büro inFABric Architektur | Design mit Hauptsitz in Paris.
Unsere binationale Herkunft (Frankreich und Österreich ) und unsere internationalen und transdisziplinären Berufserfahrungen sind die Grundlage unseres facettenreichen Architektur- und Geschäftsansatzes.
Unterschiedliche Baukulturen nutzen wir, um – vom Entwurf bis zur Fertigstellung – die bestgeeignetsten Antworten auf Raumprogramme und Standorte eines jeden Projektes zu geben.
Wir entwerfen und bearbeiten hochwertige Wohnprojekte, Luxushotels als auch kulturelle Veranstaltungsbauten.
Dank internationaler Erfahrung mit Projekten unterschiedlicher Größe und Nutzungen haben wir ein Bewusstsein und ein Interesse für minimalistische Ästhetik entwickelt. Darüber hinaus hat uns die deutschsprachige Kultur einen Sinn für Rationalismus und Details gelehrt.
Unsere Architektur ist zeitgemäß, sowohl beim Neubau als auch bei der Renovierung bestehender Gebäude. Unser architektonischer Ansatz definiert sich durch die Suche nach formaler Reinheit, die durch einfache und lokale Materialien, die Klarheit der Räumaufteilungen und eine besondere Suche nach natürlichem Licht unterstrichen wird. Die Geschichte des Ortes und der individuelle Kontext jedes Projekts sind Teil unserer Konzeption des Architekturprojekts.
Für jedes Objekt, jeden Auftrag wählen wir eine eigene Methode, um ein Projekt-spezifisches Design zu entwickeln und präzise und angemessen auf die Situation zu reagieren.
Neben der Durchführung von Architekturaufträgen und Projektmanagement nutzen wir die Integration neuer Technologien, Lichtdesign, Materialforschung und maßgefertigter Möbel.
Wir engagieren uns für die Umwelt und verfügen über eine solide Erfahrung in der Verwaltung von Projekten mit hoher Umweltqualität.
Unsere Projekte liegen jenseits von Mode und Trends. Sie sind das Ergebnis einer Reflexion mit den Klienten in Übereinstimmung mit ihren Bedürfnissen, ihrer Nutzung und ihrem städtebaulichen Kontext.
Anita Barthelemy-Peboeck ist diplomierte Architektin (TU Wien) und Designerin (ENSCI Paris). Sie hat mehrere Jahre für Ateliers Jean Nouvel an zahlreichen internationalen Projekten gearbeitet. Insbesondere entwickelte sie den Sofitel Tower in Wien, vom Wettbewerb bis zur Fertigstellung.
Fabien Barthelemy ist Architekt (EAML Marseille). Er hat mehrere Jahre für das Büro Chaix et Morel associés an Projekten im deutschen und französischen Raum gearbeitet. Er hat auch Europaweit bei andere Architeckten gearbeitet : Crochon-Brüllmann architectes (F), Christian Pichler Architekt (A), Kruisheer-Elffers Architecten (NL).[/DE]
inFABric is a Franco-Austrian architecture agency created in 2016 by Fabien and Anita Barthelemy.
Both partners have significant experience in various European countries and in renowned agencies such as Ateliers Jean Nouvel, Chaix and Morel, Coop Himmelb(l)au ..
Thanks to their international experience on projects of various sizes and programs, they have built an awareness, a concern for minimalist aesthetics. In addition, the Germanic culture taught them the meaning of rationalism and detail.
Their architecture is fully contemporary, in their new construction work as in the revaluation of existing buildings.
Their approach shows a particular concern for the search for light, purity of forms, simplicity of materials, and sobriety of spaces. This sensitivity is far from going against the specific context of each project, on the contrary. It is first of all in the spatial context, in the program, in the particularities of the client that the architects react. They strive to develop a method, a specific design to respond accurately and appropriately to each situation. [/EN]
TEAM 2021:
Fabien BARTHELEMY (FR) architecte D.P.L.G., co-founder
Anita BARTHELEMY-PEBOECK (AT) Architekt Dipl. -Ing. co-founder
Timo BILHÖFER (DE – FR)
Cecilia DA COSTA (FR) assistante AO
Vincent GEERS (DE-FR)
Ines Lisser architecte DE (FR)
Daryia SHYIANOVSKA (UA) graphiste
TEAM 2016-20:
Maryam ABDELJALIL (MA) ESA
Paul-Antoine BARBE (FR) ENSAV
Jermaine

COLEY-HINES

(GB)
Elise Coulon (FR)
Nicolas FEDOROFF, (MC – FR)
Yao FU (CN) architecte ingénieur
Astrid  HÖPFNER  (SP-D)
Lisa KENNEY  (US)
Hatim LEMSEFFER (MA)
Kerttu LUNDELL (FI)
Marc Raffetin (FR) EPS-AA
Hildegard SINT (AT) Dipl. Ing. Dr.
PARTNERS: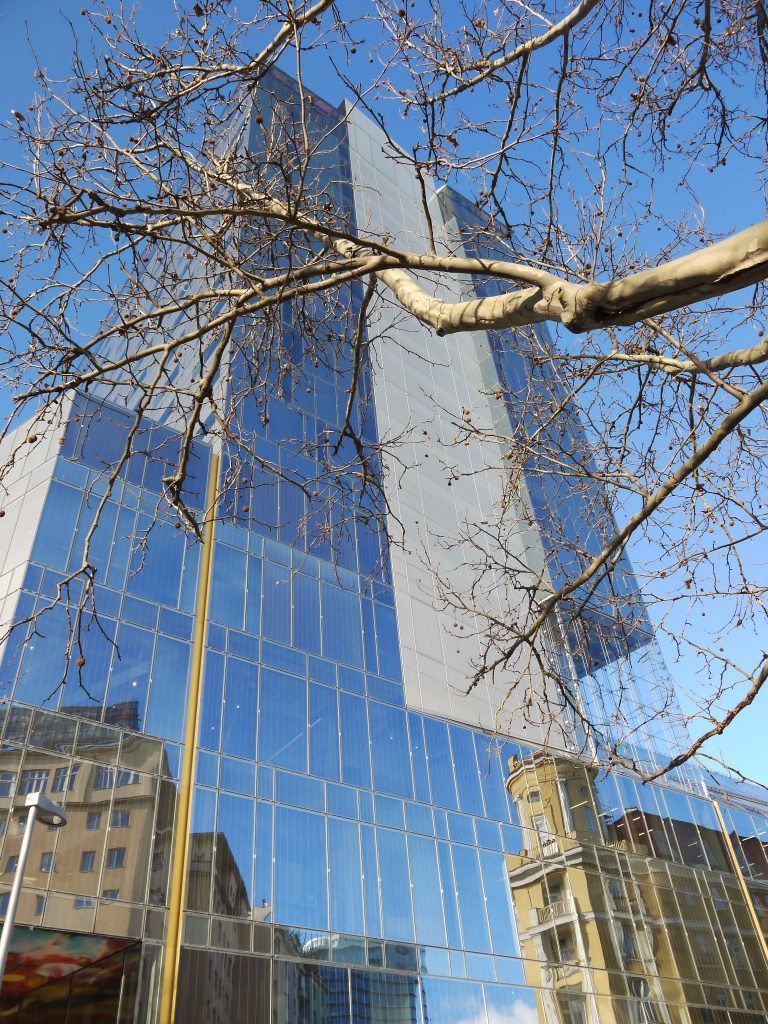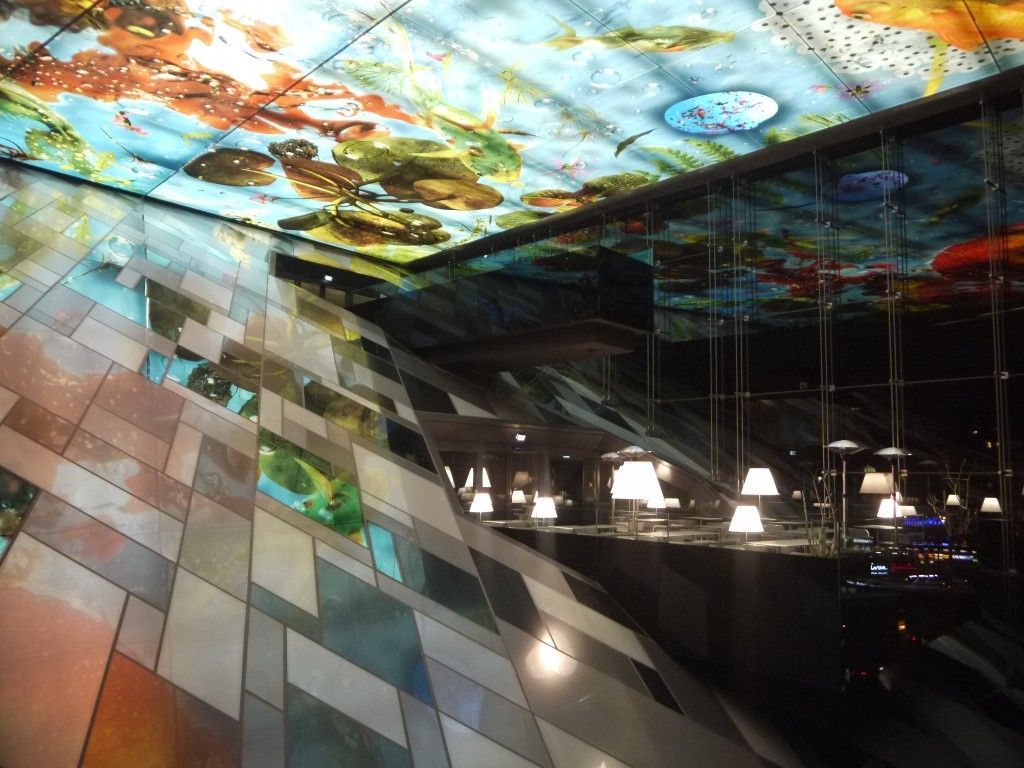 Hotel Sofitel Stephansdom, Vienne (A) Arch. Ateliers Jean Nouvel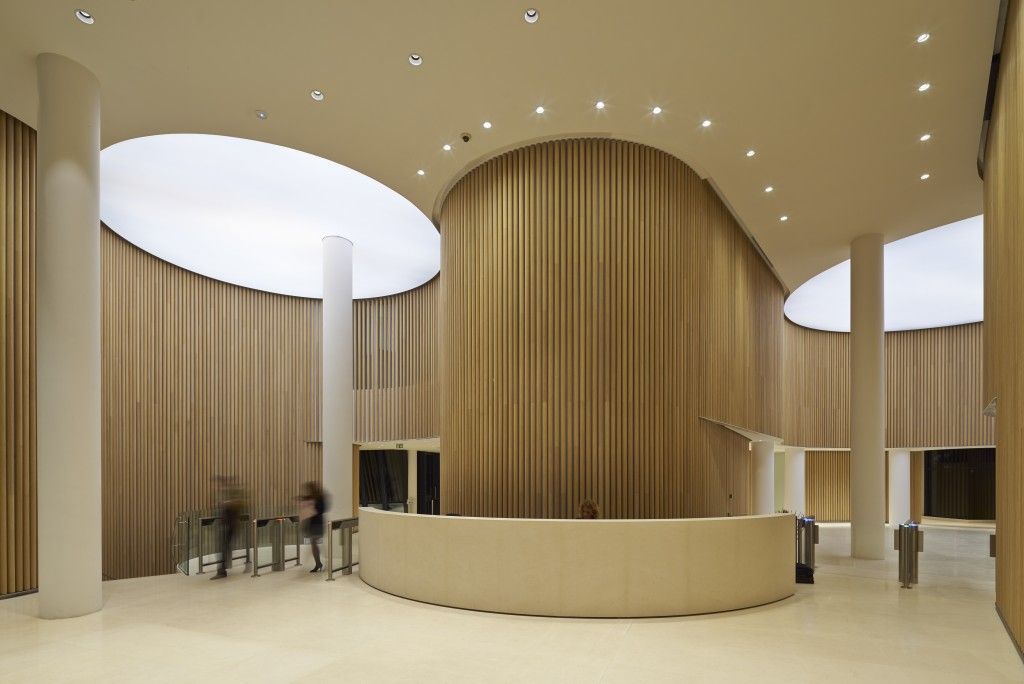 Restructuration office building Paris Bourse . Arch. : Chaix et Morel, Photo : Didier boy de la Tour